Varanasi, India – Media FleetBlue, the top digital marketing agency in Varanasi has recently announced the launch of its own digital marketing course aimed at providing aspiring individuals with the skills they need to succeed in the competitive world of online marketing.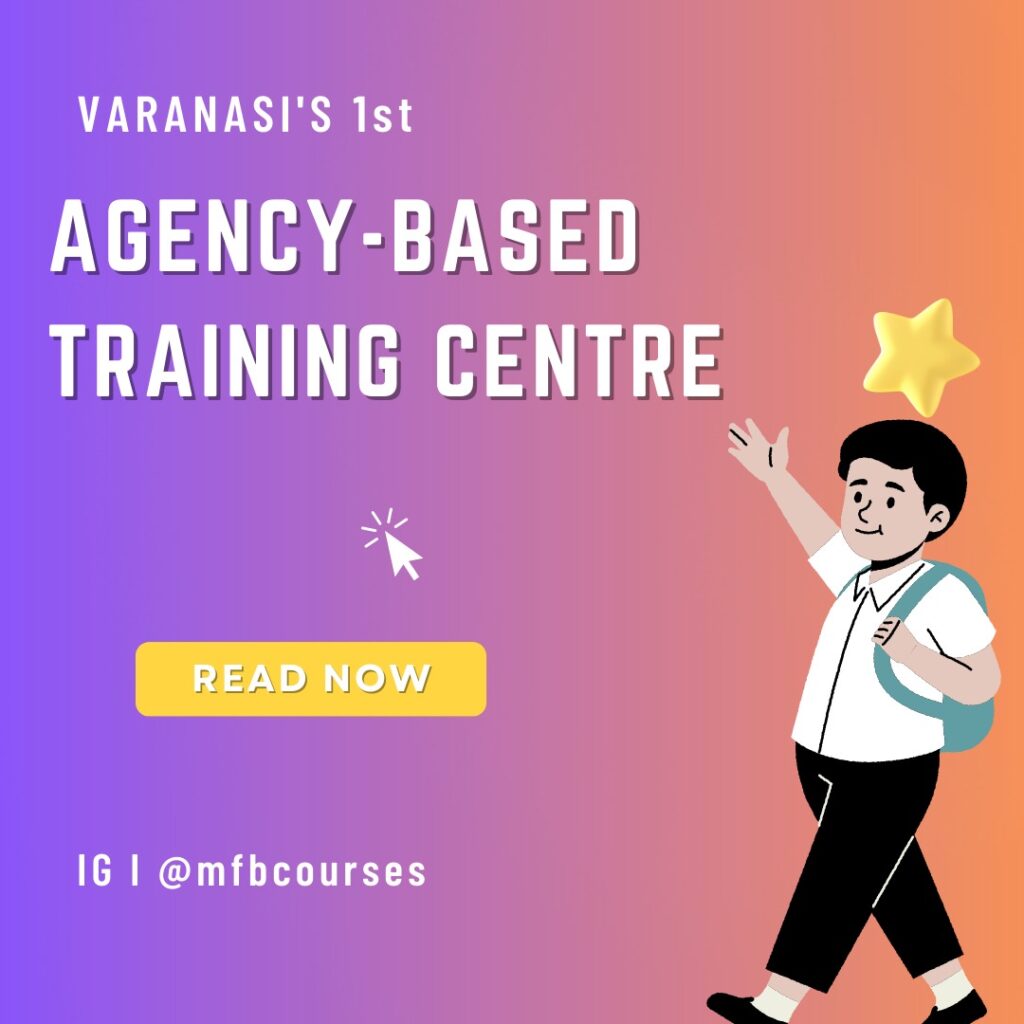 The course will be held at the agency's institute located near Jagatganj in Varanasi and will cover a range of topics including search engine optimization (SEO), social media marketing, content marketing, website development and much more. The institute also offers an online facility. This enables people living outside Varanasi to join and learn the digital marketing course.
"We are thrilled to be able to offer this course to anyone who is interested in learning about digital marketing regardless of their previous experience or educational background," said Tulika Arora, MD & Co- Founder of Media FleetBlue.
The course has already seen a large number of enrollments, mainly from Sunbeam Varuna, Sunbeam Bhagwanpur, DAV PG College, Arya Mahila, and universities like Banaras Hindu University, Mahatma Gandhi Kashi Vidyapeeth, along with 40+ working professionals taking online classes pan-India, with positive feedback pouring in.
"The world today demands for each individual to understand and use digital marketing to become self-sufficient and self-reliant. We are here to do that." said Divyansh Raghuwanshi, Founder of Media FleetBlue.
With 200+ clients, Founders, Tulika and Divyansh, have a diverse work portfolio. While Tulika has 4+ years of experience as the Social Media Head for IndianOil Corporation Ltd. for 5 states, and worked in the film industry along with Bollywood actors, Divyansh, on the other hand, has ample experience in SEO and digital marketing and is the go-to person for any technical advice. He has generated a revenue of over Rs. 1 million for US based clients.
Digital marketing is the future of marketing with numerous career opportunities. The course will be taught by a team of experienced professionals. Students will be provided with hands-on tools experience and handle client work. The agency is also offering a special early-bird discount for anyone who signs up for the course before the end of the month.
The institute offers a unique 1 month course for business owners so that they can have and run a strong online presence. The course will be followed by a 3 month game plan customized by the experts at Media FleetBlue for the business which gives them a head-start.
The launch of this course is expected to be a significant step towards bridging the gap between the demand and supply of digital marketing talent in and around Varanasi. With guaranteed internships and placement assistance, check out the Media FleetBlue Digital Marketing Courses website to enroll today and learn from the best.
The Courses are for:
School Students (Class 11-12)
Graduation Students
Business Owners
Freelancers
Teachers
Start-ups
All Courses include:
Digital Marketing Modules
Tools & Techniques
1-on-1 session with experts
Guaranteed Internship
100% Placement Assistance
Edited By
~ Srishti Agrawal